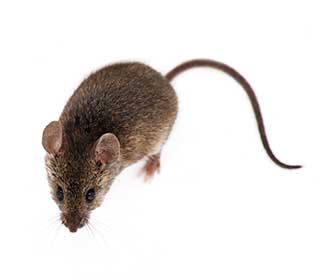 Keep Your Home Safe From Pests
Rodent infestations in the home are more than just an issue of not liking them; they can cause a lot of harm to both your household and those inside of it as well. They and their waste can carry nasty bacteria that can affect your family, and even pets if they wind up coming into contact with it. Aside from this, they also tear into insulation, which can increase your energy costs, chew on wires that can affect power and even potentially spark a fire, and damage wood and furniture as well. The longer they're left to their own devices, the more of them there will be, so it's best to get them removed ASAP by the professionals.
The Finest Rodent Control Services
If mice or rats are already making themselves at home, don't worry! We're here to lend you a hand. We'll locate all of the various spots that they may be entering from and close them up with metal cloth to avoid more entering or being able to chew through. Rather than using pesticide that can be harmful to more than just the rodents, we instead choose the safer and more humane method of simply trapping and removing them from the premises with our top of the line equipment.
We Can Proof Your Home Too
Should you want to prevent an infestation from happening to begin with, or have already been through one and want to ensure it won't happen again, we can take care of that as well! Our experts will inspect the whole home to find any and all potential entrances. These may be small due to the fact that rodents can get through anything their head can. Rodent have strong teeth that can chew through certain types of materials, which is why we use strong metal cloth to close off these entry points.
Call Our Expert Team Today
Contact Attic Cleaning Pleasanton now and let us help get your home free from any unwelcome guests before you know it.
We do so much more!
Attic Restoration & Animal Waste Removal
Radient Barrier Installation
Cleaning & Decontamination
Residential Attic Cleaning