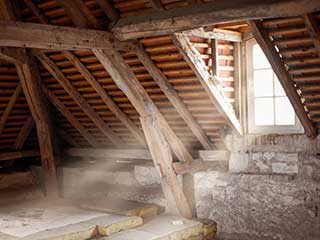 Making Your Home A Better Place to Live In
It may not seem like a layer of dust can cause all that much trouble, but you'd be surprised! If it accumulates in your attic untouched for years, it can have a huge impact. It creates the perfect environment for mold to be able to grow and spread, which will eat away at wood, insulation, and even your belongings. It also entices pests from rodents to insects to make themselves at home, both of which can also harm such things. On top of these troubles, it may be causing your energy costs to rise too! The dust clogs up your air ducts used to circulate air through the home, thus making it more difficult for the air to pass through. It then takes longer for heat and air conditioning to properly move through and keep the temperature stable, so they have to run for a longer period time and waste energy in the process, as well as your money.
Improving Air Quality Indoors
One might think that the air in your home is far less likely to be contaminated with detrimental particles than what's outside, but unfortunately this isn't the case if your attic's gone unchecked. If mold has grown, it's spores can be a huge health hazard, as can insect waste. Rodent waste is also a concern thanks to it carrying diseases that can make their way into your household. The dust itself can pollute the air and be problematic to those with breathing conditions and aggravate allergy symptoms. If you find that your allergies and otherwise are still just as frustrating inside as they are out, it's probably time to get your attic cleaned!
Count On Our Team to Help
Our professionals will be out in no time and get to work using high-powered vacuums to suck up all dust and debris and get your attic like new again! We'll ensure that none of it will enter your home's air, and that it will be safely disposed of.
Contact Attic Cleaning Pleasanton today to schedule your appointment!
We also offer:
Crawl Space Rodent Removal